BladeTheVampireTherapist
A downloadable vamptherapy for Windows
BladeTheVampireTherapist

The Team ->() {
Art: 'Lien',
SFX: 'Lien',
MFX : 'Lien',
Prog: 'Lien',
}
This game is a small retro a Point & click game i made for the Vampire Jam, worked on this idea for about 9 working hours in total, due to time constraints, spent 24% chasing bugs i made, did the art and music and the programming and had fun learning what AGS has to offer.

Intro:
Blade the Vampire is trying something new, instead of mindless killing he is now providing counseling and therapy for troubled vampires.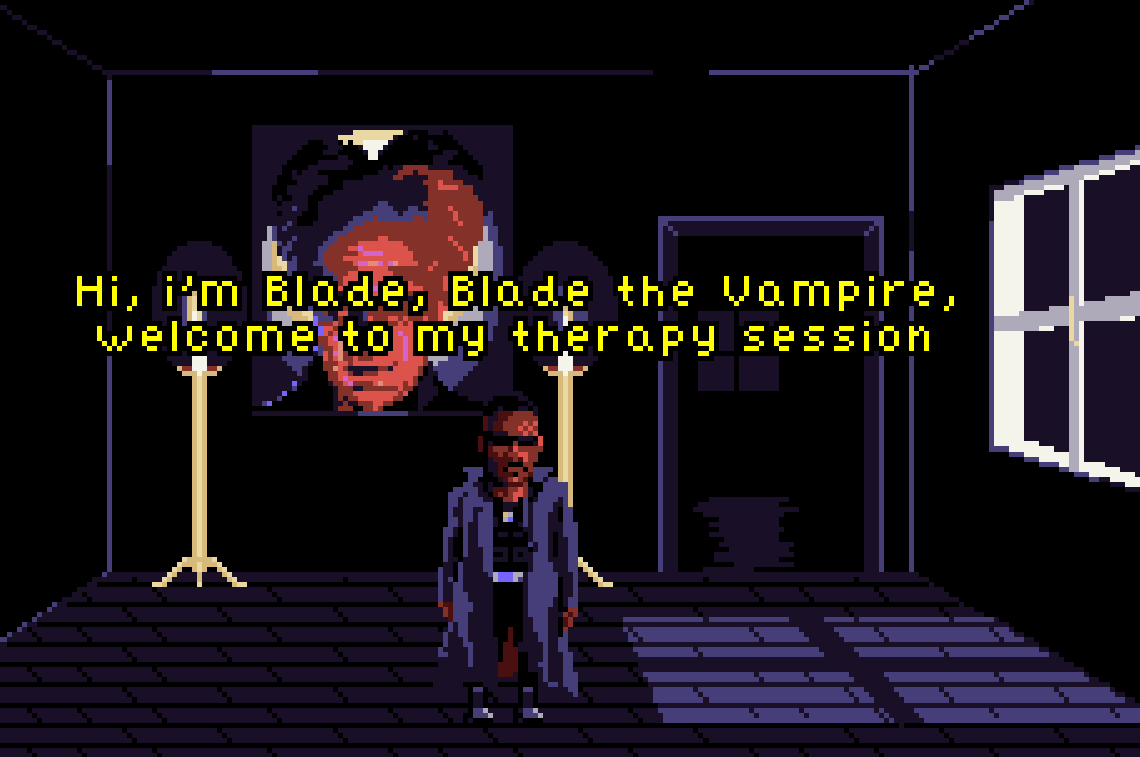 Game runs on Windows only but here is some footage of the game.

Download
Click download now to get access to the following files:
Comments
Log in with itch.io to leave a comment.
This is a great concept, and the artwork is incredible. I'd love to see it fleshed out into something longer!
Ah thank you for your feedback it's really nice to know if this get's enough love i would for sure commit to the whole thing.